Sponsorship and Exhibit Show Opportunities
Nov. 9 – 12, 2023
Lansing Center, Lansing
Our event features the largest gathering of school board members and superintendents in Michigan, making it an unparalleled platform to showcase your products and services to key decisionmakers and influential stakeholders within the education community.
VIP members have access to discounted pricing and will receive a special designation at their booth.
REGISTER NOW
VIEW PROSPECTUS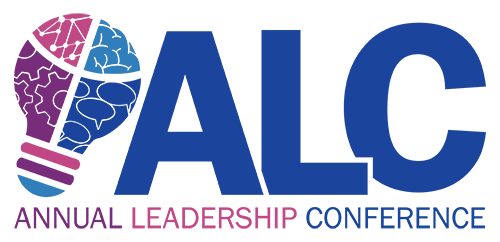 ---
Questions?
---
Exhibitor Schedule
Thursday, Nov. 9
5 – 8 p.m.
Exhibitor Set-Up and Registration Open
8:30 – 10 p.m.
Grand Opening and Welcome Reception


(following the conclusion of MASB's Annual Business Meeting)
Friday, Nov. 10
11:45 a.m. – 1:30 p.m.
Exhibit Show With Lunch Provided in Exhibit Hall
1:30 p.m.
Exhibitor Tear-Down


(following the show)
All times are tentative and subject to change.
Hotel Accommodations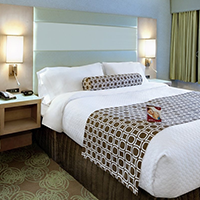 Crowne Plaza Lansing Hotel
925 S Creyts Rd
Lansing, MI 48917
Room Rate: $165
(Before applicable taxes and fees; proof of sales tax exemption must be received by the hotel.)
Reservation Deadline: Oct. 9, 2023
Make reservations online or call 877.322.5544 and mention the Michigan Association of School Boards or group code ASB.
RESERVE ONLINE
---
General Information
Registration and Payment
Booths and sponsorships can be selected and purchased online. After we receive your registration, we'll follow up with your invoice. Payment in full will be accepted in the form of a credit card or check made payable to the Michigan Association of School Boards. Booth space will not be assigned until payment is received.
10' wide x 10' deep fully draped exhibit booth
2' x 6' covered and skirted table
Two chairs and a wastebasket
Complimentary WiFi
Please note: Each booth is limited to four company representatives only. Additional reps can be added for $20 each. Carpet is not included and can be purchased in the Art Craft exhibitor kit.
---
Welcome Reception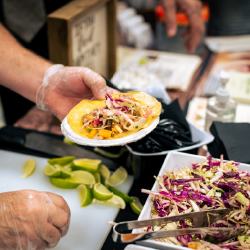 Join MASB in offering food and/or beverages at your booth. Let the Lansing Center help you increase foot traffic at your booth with a special food or beverage to serve to attendees. Contact Donna Roy, Senior Event Coordinator, at donna.roy@lepfa.com or 517.908.4041 to set up your order. The deadline to order is Tuesday, Oct. 10, 2023.
VIEW MENU LANSING CENTER TERMS & CONDITIONS
You can also purchase drink tickets to hand out to attendees at your booth. Drink tickets can be used at the hosted bars during the Welcome Reception. This is an opportunity for you to network with customers and provide a small token of your appreciation. Order and pay for your drink tickets when you reserve your booth online.
---
Exhibitor Deadlines
After reserving your booth or sponsorship, complete our organization information form as soon as possible. You'll receive a link to the form in your registration confirmation email. The information provided will be used in print and digital conference materials so that attendees can become familiar with your organization.
Deadline: Sept. 20, 2023

Submissions received after the deadline will only be uploaded to the mobile app and will not appear in the printed conference program.


Book your hotel accommodations. MASB has a dedicated block of rooms reserved at the Crowne Plaza Lansing Hotel. Make reservations online at bit.ly/stay23alc or call 877.322.5544 and mention Michigan Association of Schools Boards or group code ASB.
Deadline: Oct. 9, 2023


Order food or beverages to offer at your booth during the Welcome Reception on Thursday night. Contact Donna Roy, Senior Event Coordinator, at donna.roy@lepfa.com or 517.908.4041 to set up your order.
Deadline: Oct. 10, 2023


Ship items to the MASB office for inclusion in attendee registration bags. Production and shipping are the responsibility of the vendor—total recommended quantity is 600.
Deadline: Oct. 20, 2023


Let us know who will be representing your organization at the Exhibit Show – you'll receive a link to complete the form a few weeks before ALC.
Deadline: Oct. 20, 2023


If you would like to get an exhibitor kit from Art Craft, go to artcraftdisplay.com, click on Download Exhibitor Kit and use event code 342761.
Deadline: Oct. 26, 2023


If you need power at your booth, complete and return the Utilities Order Form at bit.ly/lansingutilities to the Lansing Center.
Deadline: Oct. 26, 2023


Insurance coverage is required and is the sole responsibility of the Exhibitor. All Exhibitors are required to have proof of insurance during the show.
Deadline: Time of Show